Calypso Inshore Fishing Trip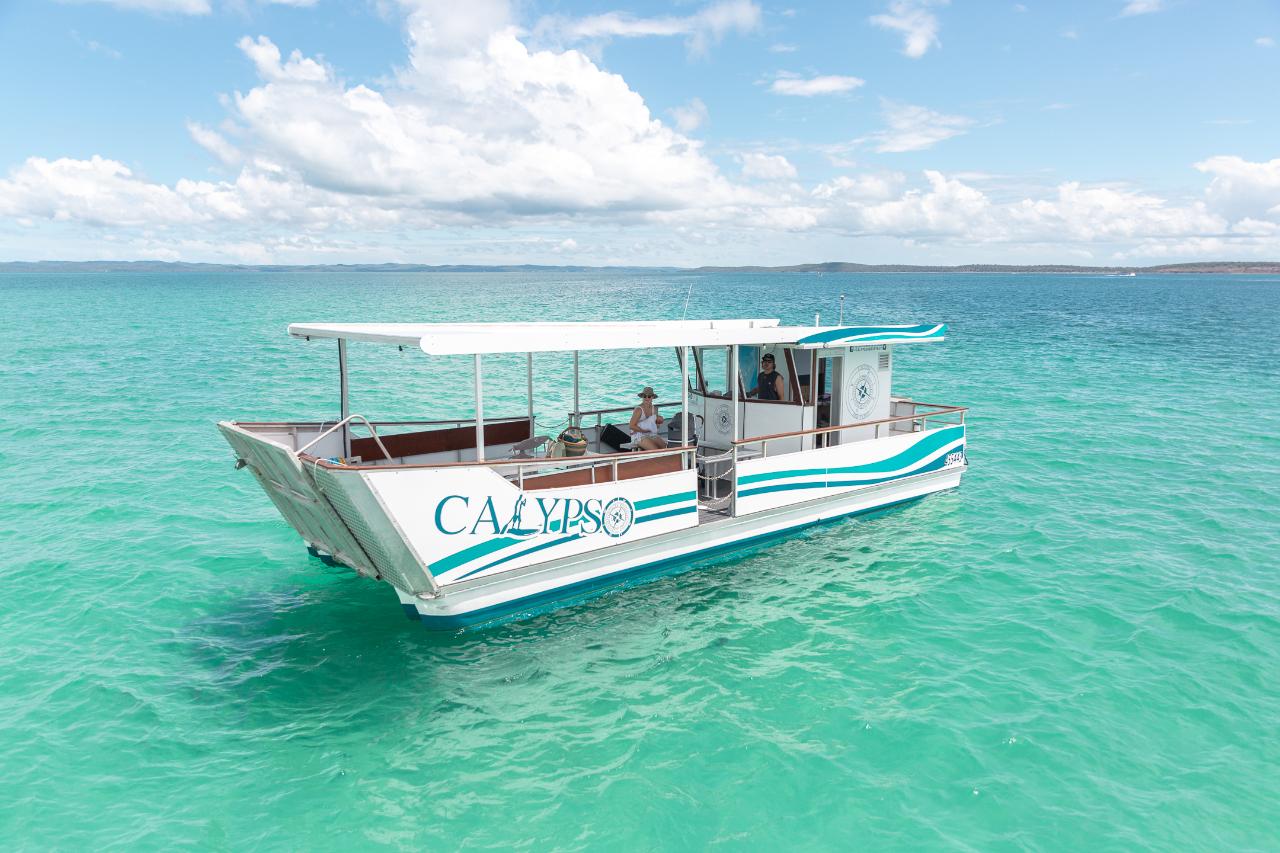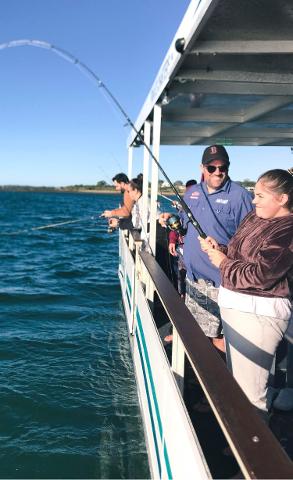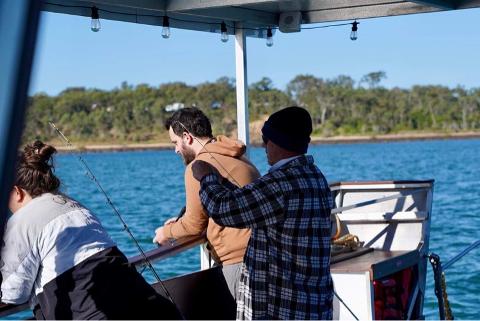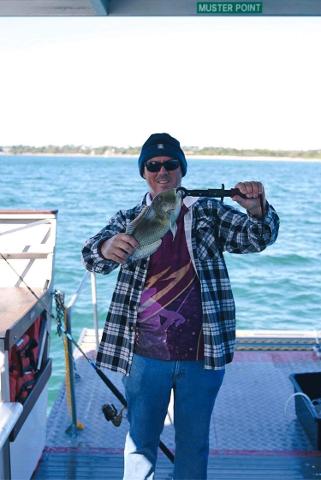 Dauer: 4 Stunden (ca.)
Ort: Hervey Bay, QLD
Produkt-Code: CIFT
Fishing the local shorefront reefs, gutters and rock ledges, this tour is aimed towards
those looking to get out for the morning, relax on the water, explore new
areas, drifting along fishing local areas and hopefully catch a fish or
two.
We don't aim to focus on keeping everything caught as we like to promote catch and release/sustainable fishing, unless of course it really is a keeper!
Our fishing areas range from only 1m deep up to 8m deep depending on weather and tide conditions
Includes:
Complimentary Tea & Coffee and a light morning tea of biscuits and muffins
Fishing gear, bait & other fishing equipment
Non smoking vessel
What to Bring:
Hat
Sunglasses
Camera (preferably waterproof)
Water bottle and snacks
Sense of adventure
You can bring your own fishing rod if desired **Only one rod per person**
Times:
(Approx 4 hours)

Departing 7.30AM returning 11.30AM
Boarding Instructions for your Charter:
Calypso will depart from either Torquay Beach,
Hervey Bay (beside the Hervey Bay Sailing Club) or Scarness Beach (beside the
Maryborough Sailing Club) depending on tide and weather conditions, we will be
in contact to confirm the location 24hrs before your tour. Please ensure you
are there 15 mins prior to departure at 7.15am.
We can't leave the boat beached for extended
periods and boarding must be done in a brisk but safe manner, please be waiting
near the boat ramp at the arranged pick up location, we will wait offshore
until all guests have arrived, when you see Calypso heading to
the beach to land please be ready to start boarding, 2 people on the ramp at a
time and please use the handrail if needed.
Depending on tide and swell conditions you may
have to walk through a small span of water that can be roughly knee deep
(usually less) to board the boat via the ramp so please take your shoes off or
wear footwear that you don't mind getting wet. (shoes can be put back on once
on board)
If you experience unexpected delays please call us as soon as you can.
INFO YOU NEED TO KNOW BEFORE YOUR CRUISE
Weather & Sea Conditions
The team at Hervey Bay Whale Watch have been
doing this for a long time and know the bay and the conditions well.
We will never take Calypso out if
conditions are dangerous and we will advise you of the expected conditions
before departure. Different people have different expectations, some people
aren't bothered by rough days, but we want you to enjoy your experience with us
so if it's a rough day we are happy to re book your cruise for a calmer day.
If the day is too rough to be enjoyable, we
will advise you as soon as possible that the cruise will be cancelled. You have
the choice of a refund or to book for another cruise.

Occasionally there can be unexpected swell on the beach even on the calmest of
days , The captain will assess the conditions and if found to be unsafe or
unworkable the tour will unfortunately be cancelled, we understand this last
minute cancellation can be disruptive to your day but some times swell and its
height/direction can be unpredictable.
If a cruise is cancelled for these reasons a future tour will be offered or a full refund.
About Calypso
Calypso is a 10m beach landing barge with a large fold down boarding ramp on
the front of the vessel it has ample space to comfortably host 10 people
fishing around the vessel. It is powered by 2x 60hp Yamaha outboards and
cruises between 6-7knots (11-12km/h)
The Majority of Calypso's deck space is covered by a hard top roof providing
some protection from the sun or rain (smaller rear deck is not covered)

Seating is available throughout the vessel and bags or personal belongings can
be stored underneath these seats.
Calypso is equipped with a Flushing toilet and freshwater hand wash basin, it
is a marine toilet and can become blocked if used incorrectly, please ensure
only the toilet paper provided is flushed in this toilet, there is a bin
provided for things such as wipes, paper towels and sanitary products.


Calypso has a small kiosk on board where you can find the complimentary
tea/coffee station and a light morning tea or purchase a range of snacks including
chips, chocolate bars, bottled water and soft drinks.

Cash and Eftpos is accepted on board
Conditions
Hervey Bay Whale Watch reserve the right to substitute another vessel at any time
Cruise may be cancelled or substituted due to weather or tide conditions or if viable passenger numbers are not reached.